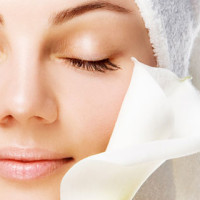 This intensive procedure is intended for the treatment of skin Rosacea. Rosacea is enlarged skin vessels which appear on nose edges and cheeks as red stripes.
Effect – skin around nose and on cheeks becomes younger, smoother and fresher. Skin microcirculation becomes normal; capillary walls tonus increases and skin becomes less sensitive to temperature fluctuations.
Recommended course of procedures:  total 6-7 procedures each 7 days.
Procedure Homeo Rose using natinuel cosmetics
Duration: 60 min: 32-38 €