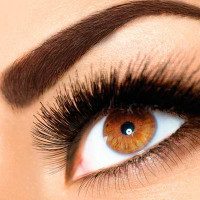 Eyebrow waxing and tinting
In the heart of Vilnius lies an oasis of beauty and rejuvenation – Beauty Salon Sfinksas. Renowned for its range of premium services, Sfinksas is a coveted destination for those who want to enhance their aesthetic appeal and confidence. Among the wide array of services offered, their eyebrow waxing and tinting stand out for their exceptional quality and customer satisfaction.
Eyebrow waxing at Sfinksas is a refined process, executed by a team of professionally trained and experienced estheticians. Using high-quality wax, they remove unwanted hair with precision, leaving the skin smooth and the eyebrows perfectly shaped. Their method minimizes discomfort and skin irritation, proving their priority is not only beauty enhancement but also the wellbeing of their clients. The result is a pair of perfectly defined eyebrows that accentuate your eyes and harmonize your facial features.
The tinting service at Sfinksas is equally impressive. Whether you are looking to darken light brows, match your eyebrows to a new hair color, or simply add depth and fullness to your brows, Sfinksas has you covered. Their experts take the time to understand your needs, choose the most suitable color, and apply the tint with meticulous care. The tint used is safe, long-lasting, and enhances the brows' natural structure, giving you a striking yet natural look.
A visit to Sfinksas is a beauty experience like no other. It's a place where innovation meets tradition, with every service tailored to the individual needs of each client. Whether you're seeking a touch-up or a transformation, Sfinksas' eyebrow waxing and tinting services are your ticket to effortless beauty and a new level of self-confidence. Come experience the magic of well-shaped, tinted eyebrows in the hands of Vilnius's finest beauty experts at Beauty Salon Sfinksas.
Eyebrow correction: 10 €
Eyebrow correction and dying: 20 €
Eyebrow dying: 10 €
Eyelash dying: 10 €